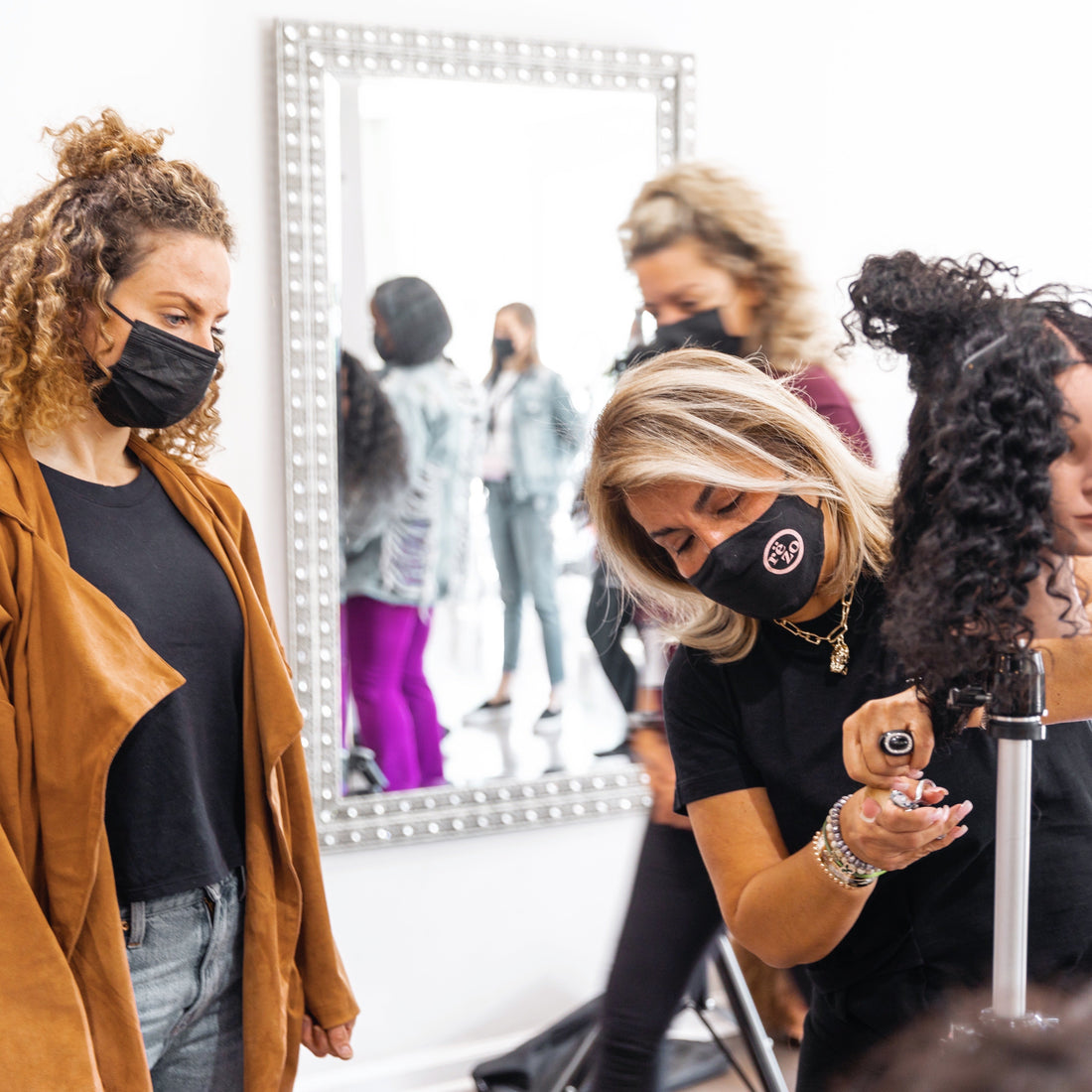 Ultimate 5 Day New York, Flagship Salon - January 7 - 11, 2024
LEVEL 1 + 2 +3 :  RËZO CUT + RËZO LITES + RËZO CUT ADVANCED TRAINING
LOCATION: NEW YORK, Flagship Salon
TIME COMMITMENT: 5 DAYS
MASTER THE RËZO METHODS, WORK WITH LIVE MODELS, LEARN PRODUCT KNOWLEDGE, BUSINESS GROWTH TIPS, STYLING TECHNIQUES, AND MUCH MORE!


5 days to take you from being a traditional stylist to becoming an expert in curly hair.
Join the ultimate 5-day experience, exclusively designed for a select group of individuals who want to fully immerse themselves in the world of curls. During these 5 immersive days, we will carefully guide you through all our techniques, tricks, and knowledge, so you can master the art of curls.

You will learn the 3 levels of the Rezo technique, practice alongside the top educators, and emerge fully equipped to meet the growing demand of one of the world's most popular markets.

Seize this unique opportunity to become an expert in curly hair. Reserve your spot now by commenting the number 5 and get ready to take your career to the next level!

PLEASE EMAIL US AT EDUCATION@REZOACADEMY.COM
IF YOU HAVE ANY QUESTIONS RELATED TO THE COURSE 
We ask that you be a licensed cosmetologist before signing up for this class. (Unless signing up for a class outside of the USA)